Controller
Job Title: Controller
Status: Full-Time
Date Open: September 1, 2023
Hours per Week: 40
Salary Range: $70,000 - $90,000 Annually
Sacramento Waldorf School is at an exciting point in its 64-year history. We are deeply engaged in developing anti-bias pedagogy and policies, auditing our curriculum for values alignment, and working on the next evolution of our Waldorf education program. Waldorf schools, as intentional cultural institutions, have a responsibility to actualize social renewal in a living and responsive way. We believe that knowledge has been collectively created, is owned by all, and should be utilized in service of humanity. SWS is committed to welcoming and affirming diverse experiences and creating shared practices that represent all people in our learning community.
Education always takes place within the context of relationship at Sacramento Waldorf School. Whether it is in the classroom, in the lab, on the playing field, on the farm, in the studio, on stage, or in any of our many campus venues, thoughtful and supportive relationships create engaged learning. The smaller size of our school allows students to develop meaningful relationships with both peers and teachers. Young people are nurtured and challenged over the course of their education to develop a strong sense of self which will be of service to their communities.
POSITION SUMMARY:
The Controller has mission-critical responsibilities for all areas of SWS's financial operations, including: processing financial transactions and related reporting; preparing, monitoring, and forecasting related to the operating budget; and implementing cost controls when needed. The Controller is also tasked with the development and implementation of financial policies and accounting procedures to ensure strong internal controls, effective transaction processing, and timely, accurate financial reporting. This leadership position reports to the Whole School Administrator (WSA), with supervisory responsibility for designated accounting staff.
ESSENTIAL JOB DUTIES AND RESPONSIBILITIES:
To be successful, the Controller must adequately perform responsibilities in the key areas, outlined below, which are representative of the knowledge, skills, and abilities required for this position. Reasonable accommodations may be made to enable individuals with disabilities to perform the essential functions.
Management of Accounting Operations & Production of Financial Statements. Supervise core financial functions related to accounts payable/expenses and accounts receivable/receipt of tuition and program income. Perform monthly close and reconciliations including those related to bank and investment accounts. Review and monitor cash flow to ensure proper coverage of bills.
Reporting of Financial Activity. Produce regular monthly and annual financial reporting for use by department and program heads, the Finance Committee and BOT including: profit and loss; budget to actual variance analysis; balance sheet; statement of cash flows and cash projection. Produce year-end payroll reporting, and provide finance data for DASL, the SWS Annual Report, and for use by Communications and Advancement. Perform ad-hoc analyses to support programmatic and business decision-making.
Development & Monitoring of Operating Budget. Draft annual operating budgets and maintain multi-year budget projections. Work collaboratively with the WSA to engage and consult with all appropriate stakeholders. Ensure completeness and accuracy of the budget. Present draft to the Administrative Council and Finance Committee, and work with the WSA to address questions raised.
Management of Annual Independent Audit. Prepare and oversee the execution of the annual independent audit. Work with accounting staff to ensure timely preparation of all required materials. Implement audit management letter recommendations.
Supervision of Accounting Staff. Provide guidance and supervision to designated accounting staff, in accordance with policies and procedures outlined in the SWS Handbook, and the Safety & Operations Manual. Responsibilities in this area include: interviewing, hiring, and training employees; planning, assigning, and directing work; supporting staff professional development, and providing ongoing feedback and regular performance evaluations.
Engagement with Senior Leadership & SWS Committees. Work with the WSA to interpret, communicate, and execute school policies and procedures relative to the business of SWS. Provide support to the WSA, as well as other BOT and SWS Committees, as needed.
Payroll Management & Compensation Support. Manage semi-monthly payroll; ensuring timeliness and accuracy of all data. Provide support to Human Resources in setting compensation for new hires and in recommending compensation changes.
Monitor Tuition Management & Tuition Assistance. Monitor tuition billing activities working with outside tuition billing vendor, including reconciliation of accounts, monitoring of cash flow, and addressing accounts in arrears. Chairs tuition assistance committee.
Management & Reporting of Restricted Funds and Investment Accounts. Ensure appropriate tracking and reporting related to the receipt, expenditure and release of restricted funds. Execute and record transactions within all investment accounts.
Completion of Tax & Compliance Requirements. Submit paperwork related to annual property tax exemption, as required by the County or State. Work with independent auditors and tax accountants to complete the annual filing of the IRS 990, annual ACA reporting, filing of Form 5500. Review annual 1099 production to ensure timeliness and accuracy. Ensure filing of 571-L form with Secretary of State. Execute or ensure proper completion of other required legal and regulatory filings as needed.
EDUCATION AND RELATED WORK EXPERIENCE:
Bachelor's degree required; with an Accounting or Finance degree preferred.
5+ years of progressive financial management experience, including: a solid foundation in accounting systems and related procedures; expertise in financial budgeting, analysis, modeling and forecasting; and experience in ongoing financial reporting.
Relevant work experience in an independent school or other nonprofit organization, especially in nonprofit GAAP accounting, is highly preferred.
LICENSES, REGISTRATIONS or CERTIFICATIONS:
CPA a plus, but not required.
TECHNICAL SKILLS, KNOWLEDGE & ABILITIES:
Strong problem-solving skills, with a proven capacity to quickly recognize issues, identify potential solutions, make timely decisions, and implement agreed-upon actions steps in a focused and organized way.
Commitment to collaborative processes, and meaningful engagement with a variety of stakeholders, in order to identify creative and innovative solutions to organizational challenges.
Ability to maintain equanimity, clarity of purpose, and a sense of humor in the face of challenging questions and conflicting priorities.
Strong interpersonal skills, including capacities for active listening and flexibility of thinking, with an ability to integrate disparate perspectives into thoughtful and balanced organizational responses.
Willingness to maintain a "five star customer service" perspective when engaging with the various and diverse stakeholder groups that comprise the SWS community.
Leadership capacities which inspire and motivate colleagues, combined with a commitment to professional growth and willingness to receive feedback and input from others.
Inclusive management style, with a willingness to engage staff in planning, process improvement, and appropriate decision-making; leading with initiative towards decisive action.
Well-developed oral and written communication skills, with a capacity to engage stakeholders in ways that are respectful, collaborative and inclusive.
Maintaining an accessible, professional presence, exercising confidentiality at all times and inspiring confidence in others.
Capacity for thinking that is strategic and action that is practical, ensuring that strategies for achieving organizational goals can be successfully implemented. Willingness to take initiative towards decisive action while remaining inclusive.
Computer literacy in a variety of areas including: strong working knowledge of Microsoft Office (Word, Power Point, Outlook) and advanced skills in Excel; use of Adobe Acrobat; and in depth skills working with QuickBooks accounting software.
TRAINING REQUIREMENTS: Listed here are required trainings to be completed on a periodic basis. Do not list trainings to support skills or abilities needed to perform the job that are not otherwise required.
Mandated Reporter training (annual).
Sexual Harassment Prevention training (every two years).
To apply, please complete an application, and submit a resume and letter of interest to jobs@sacwaldorf.org.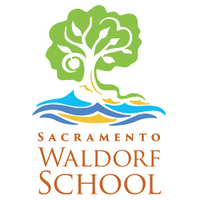 Creating a love of learning, a depth of understanding, and a strong sense of self.