Summer Camp Teachers
This job is no longer accepting applications.
Caulbridge Summer Camp will take place on our school campus in a beautiful nature setting.

Offering Five 1-Week Sessions from 9:00 am to 2:00 pm daily for specific age groups of 4 – 6 year olds, 7 – 9 year olds, and 9 – 11 year olds. Weekly camp themes and activities include: Fiber Arts & Practical Arts, Weaving & Basket Making, Fort Building & Fairy Houses (open July 4th), Model Boat Making & Water Play, Storytelling & Fairy Tales.

Teach one, two, or all five weeks.

Covid protocols – Caulbridge supports the family's healthcare choices, and does not mandate Covid-19 testing, vaccinations, or masks for our campers and teachers.

Send resume and cover letter to Resumes@CaulbridgeSchool.org


Apply
Your application has been successfully submitted.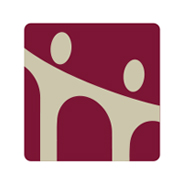 Common Sense Education in Uncommon Times