TK / Kindergarten Teachers
Hiring TK and Kindergarten Teachers beginning the 2022-2023 academic year at Caulbridge School, a TK-8th grade private school on a beautiful nature campus in Marin. Caulbridge School is growing, adding classes, and looking for AMAZING faculty and staff to join our team. We are hiring experienced TK/Kindergarten Teachers who are mature, enthusiastic and collaborative.
Candidates must have experience in early childhood education, be able to maintain a nurturing environment and healthy daily rhythms, and to engage and redirect children's play and learning. Duties include teaching small class of 14 students using the Caulbridge curriculum, directing student activities, organizing projects and maintaining a beautiful classroom environment. Skills include an ability to teach and assist with practical arts, hands-on creative projects, singing, nature play and outdoor activities in all kinds of weather.
Caulbridge School uses a child development perspective and works to balance a child's sensory-motor, social-emotional and academic skills. We offer a developmental approach, artistic lessons, time in nature, healthy rhythms and habits, structured academics, meaningful assessments and hands-on learning. Experience with nature-based education, project-based learning, Making Math Real, Orton-Gillingham, Waldorf, Montessori, Reggio methods is helpful.
We are transforming our entire campus to incorporate regenerative and permaculture practices in our gardens, play yards and throughout the campus. The Kindergarten yard includes a cob wall structure, passive composting, rain catchment, chickens, gardens, dwarf fruit trees so children can be immersed in environmental practices as their natural classroom/play yard.
A current teaching credential or early childhood training is preferred but not required.
Vaccines are a personal medical decision and not mandated as a condition of employment, and there are no Covid mandates for the school.
Competitive salary plus a health care package 100% employer paid medical, dental, vision, chiropractic, acupuncture, plus retirement and life insurance. Receive a free private school experience for your child for full-time positions.
Please send resume and cover letter to Resumes@CaulbridgeSchool.org.
Apply
Your application has been successfully submitted.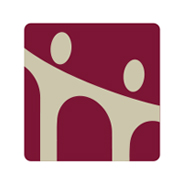 Common Sense Education in Uncommon Times