Middle School Class Teacher
Middle School Class Teacher, Full-Time for the 2022-23 School Year
Mountain Sage Community School is a public, charter school inspired by Waldorf education and sustainable living, located in Fort Collins, CO, serving kindergarten through 8th grade students.
Mountain Sage Community School seeks a skilled and passionate Middle School Class Teacher for the 2022-2023 school year to start in the sixth grade and continue with the class into future years. At Mountain Sage, our middle school teachers "loop" from grade six to eight. We will have two sixth grade classes in the 2022-2023 school year so this new teacher will be able to partner with our other sixth grade teacher.
All teachers play an instrumental role in bringing the vision of our school to life. The ideal candidate will have Waldorf training, or a deep understanding of arts-integrated education, and will be a consummate teaching professional with a passion for co-creation. We look to our teachers to lead in parent education toward building strong support of the educational program. Duties and responsibilities will include those expected of teachers within traditional Waldorf schools and public schools. Weaving Colorado Academic Standards and Waldorf curriculum together is essential to the work of the class teacher at Mountain Sage. Upholding positive and nurturing classroom culture, collaborating with colleagues, and dedication to continual professional development are also essential aspects.
This teacher will be required to participate in summer training in preparation for the school year.
Required Qualifications
Bachelor's Degree and PRAXIS certification

2+ years classroom teaching experience

Ability to stand and sit for an hour or more, as well as work outside in various weather conditions as we move to learn on a daily basis, and to support recess, and other needs
Preferred Qualifications
Colorado Teacher Licensure, Middle School Endorsement

Waldorf teacher certification and/or experience
Compensation
Minimum base salary of $38,000 with potential increase dependent upon education and experience. We offer state retirement benefits (PERA), health benefits, and yearly professional development opportunities.
To Apply
Candidates who are interested in pursuing the Lead Middle School Teacher position should visit our school website prior to applying: www.mountainsage.org. We appreciate receiving applications via email. No phone calls please. Please send a cover letter articulating your relationship to Waldorf education and sustainability, resume, and three professional references. Send to: employment@mountainsage.org. Please indicate "Middle School Class Teacher" in the subject line of the email. We will accept applications until the position(s) are filled. You will be contacted by a member of the Hiring Committee if we are interested in pursuing your application. Mountain Sage Community School is an Equal Opportunity Employer (EOE).
Apply
Your application has been successfully submitted.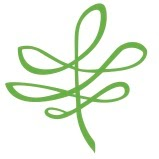 Cultivating the Creative Mind