Handwork / Fiber Arts Teacher
Now hiring a Fiber Arts / Handwork Teacher at Caulbridge School, a TK-8th grade private school on a beautiful campus in Marin.
The Handwork teacher's responsibilities include sourcing supplies, preparing lessons, and providing developmentally appropriate instruction and skills in fiber arts such as knitting, weaving, felting, crocheting, sewing, beginning spinning, working with natural dyes (from our school garden) and understanding the fleece to garment cycle.
Candidates will also be able to create a supportive and well-ordered classroom environment while helping students gain practical skills and express their creativity.
Caulbridge School uses a child development perspective and works to balance a child's sensory-motor, social-emotional and academic skills. We offer a developmental approach, artistic lessons, time in nature, healthy rhythms and habits, structured academics, meaningful assessments and hands-on learning. Experience with nature-based education, project-based learning, Making Math Real, Orton-Gillingham, Waldorf, Montessori, Reggio methods is helpful. A current teaching credential is preferred but not required.
Vaccines are a personal medical decision and not mandated as a condition of employment.
Competitive salary plus a health care package 100% employer paid medical, dental, vision, chiropractic, acupuncture, plus retirement and life insurance. Receive a free private school experience for your child for full-time positions.
Submit resume and cover letter to Resumes@CaulbridgeSchool.org
Apply
Your application has been successfully submitted.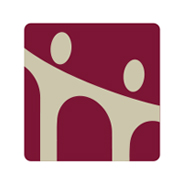 Common Sense Education in Uncommon Times