Accounting and Development Coordinator
Job Posting: Accounting and Development Coordinator
Reports To: Finance Director
Classification: Full time, Non-exempt, Benefitted
Rate of Pay: We expect to offer a salary in the high $40,000 range
Position Summary:
The focus of the Accounting and Development Coordinator is to perform the school's accounting tasks, including timely and accurate entry of all transactions (especially accounts payable), reconciliations, and month-end close. This position is responsible for running semi-monthly payroll. This role also provides transaction support to Development and is responsible for the timely and accurate entry of fundraising data as well as reporting. The person in this role is responsible for completion of cyclical processes and follows up to ensure timely completion of outstanding tasks. This position requires a high comfort level working within online systems and a demonstrated commitment to confidentiality.
Our 22-acre school is located on our unique and historic land on the banks of the American River in Fair Oaks, CA. It encompasses a 2.5-acre farm, lower school facilities, high school classrooms, several community spaces, athletic fields, and sprawling grounds.
The mission of Sacramento Waldorf School is to provide education that honors the developmental stages of childhood, builds confidence, connection, and purpose, and prepares students to realize their full potential as free human beings.
Essential Duties and Responsibilities:
General accounting duties include reconciliations, perform month end close, collaborate with Finance Director to prepare financial reports. This position has a special focus on accounts payable, entering invoices into Quickbooks and ensuring proper approval, tracking, accounting, and payments.
Processes payroll twice a month in Paycom. Work closely with HR to ensure that employee data is accurate and up-to-date with special attention to new hire onboarding, salary and status changes, open enrollment and throughout the month as needed.
Manages data related to donations and donors, ensuring accurate data entry of all transactions into both Quickbooks and Veracross. Processes, generates, and manages donor gift acknowledgements (upon receipt of gift and year-end) with oversight from Development Director. Generates regular and ad-hoc reports and lists for both Development and Finance. Maintains donor data and updates individual records on an ongoing basis as needed.
Processes other receivables as assigned.
Other related duties as assigned.
Minimum Requirements, Qualifications, and Characteristics:
Must be able to perform each essential duty in a satisfactory manner. The requirements listed below are representative of the minimum knowledge, skill, and/or ability required. Reasonable accommodations may be made to enable individuals with disabilities to perform essential functions.
At least one year of payroll support/processing experience and/or bookkeeping/accounting experience.
Minimum two years of data-entry experience demonstrating both a high degree of accuracy and the ability to self-manage within established timeframes and processes.
Orientation toward customer service, understanding how data and processes impact organizational and personal outcomes. Comfortable asking for clarification or additional guidance when needed. Ability to work with individuals representing a broad range of styles and identities. Positive orientation toward equity and diversity.
Strong time management skills. Ability to track tasks and effectively manage cyclical processes to ensure completion. Outstanding attention to detail, including the ability to proof work to ensure accuracy. Ability to enter numeric data accurately, and to assess data entered to draw conclusions and provide insight to results.
Fluency in verbal and written English. Ability to write clear correspondence to accurately communicate details that are, at times, complex and/or sensitive.
High ethical standards and a high level of discretion in maintaining confidentiality of sensitive information and issues.
Employee must be able to communicate with a diverse group of people from a range of backgrounds, including faculty, staff, parents, and students.
Strong knowledge of computer systems and software programs such as Microsoft Office Suite, including but not limited to Word, Excel, and Outlook. Experience with accounting software is required; Quickbooks experience is strongly preferred.
Must have reliable transportation.
Occasional availability on weekends and/or evenings.
Essential Duties:
While performing the duties of this job, the employee is regularly required to perform the following essential physical and mental functions:
Must be able to lift and carry equipment and supplies up to 30 pounds.
Occasionally lift and carry supplies and equipment with assistance, up with 50 pounds.
Must be able to walk approximately 2 miles daily.
Must be able to climb a 6-8 foot ladder occasionally.
Able to work in dusty, dirty, wet, and cold conditions.
Able to perform physical labor outdoors in all kinds of weather.
Must be able to speak, write, and understand English fluently.
Livescan background check and tuberculosis screening and are required for this position. This position requires proof of COVID-19 vaccination or valid medical exemption. A strongly held religious belief against vaccination may be accommodated after a conversation with Steering Committee. Any exemption requires weekly testing.
Sacramento Waldorf School does not discriminate based on race, ethnicity, age, gender, or any protected class. We recognize that the range of ethnicities, nationalities, languages, socio-economic backgrounds, sexual orientation, learning differences, and life experiences within our community enhance the school's learning environment, and we are committed to fostering diversity, equity, and inclusion. Please learn more about our Commitment to Anti-racism and Anti-oppression here: sacwaldorf.org/about-sws/diversity-and-inclusion/
To learn more about our school, please visit our website at sacwaldorf.org.
To apply, complete an application, and submit a resume and letter of interest.
Apply
Your application has been successfully submitted.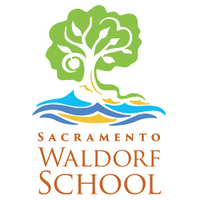 Creating a love of learning, a depth of understanding, and a strong sense of self.