Preschool Assistant Teacher
Sacramento Waldorf School is an established early childhood through 12th grade independent private school located in Fair Oaks (just east of Sacramento), in Northern California. The school offers a full Waldorf program to more than 400 students. The beautiful 22-acre site includes a 3.5 acre working farm that overlooks the American River. Our campus has ample opportunities for outdoor and environmental education. The surrounding anthroposophical community is rich and well established, offering frequent opportunities for participation.
Our faculty is talented, experienced, and inspiring. We enjoy a robust school parent community that is dedicated to the longevity, health, and innovation of our school. We provide our faculty the guidance of an established College of Teachers, a full-time Lower School Administrator, a strong mentoring program, a lively collegial work environment, and an active professional development program. A window into the potential of Waldorf education is found throughout the span of our full faculty circle.
Sacramento Waldorf School is an active collaboration of faculty, staff, Board of Trustees, and our school community, ensuring our campus environment is welcoming, inclusive, and increasingly diverse. Priority will be given to candidates with experience in diverse, multi-cultural, and inclusive settings as we responsibly innovate our learning environment to prepare our students to be global citizens. We encourage candidates from all backgrounds to apply, and we commit to interviewing candidates representing communities that have traditionally been underrepresented in private and public education.
Established in 1959, SWS is the oldest Waldorf School in Northern California. We are fully accredited by the Association of Waldorf Schools of North America (AWSNA) and by the Western Association of Schools and Colleges (WASC). We are an Equal Opportunity Employer, offering a competitive salary contingent on experience and qualifications, and an excellent benefit package.
We seek an experienced, warm, creative, and nurturing individual to join our faculty as a Preschool Assistant Teacher. Our ideal candidate will have experience in early childhood education, human development, or a related field, including at least 12 ECE units and certification and experience related to Waldorf Early Childhood Education. CPR/First Aid certification, including Infant/Child certification, or the ability to become certified by the start of the school year, is required. Enthusiasm for the outdoors and the ability to maintain focus and convey joy in all weather conditions is essential as we adapt our school environment to ensure everyone's safety amidst the COVID-19 pandemic. Sacramento Waldorf School is committed to following CDPH and CDC guidelines, as well as any additional recommendations from our Health and Safety Committee.
Responsibilities
In addition to assisting the lead Preschool Teacher during the day, responsibilities will include but are not limited to:
Assisting with preparation and maintenance of the classroom and materials including reporting any on-site health and safety risks.
Preparing daily snack.
Assisting with observing and documenting student progress and identifying any area of need.
Participating in festival-related activities.
Setting up and supervising Extended Day nap time.
Communicating with families at drop-off and pick-up.
Collaborating with faculty and staff on extracurricular events as needed.
Employment with the Sacramento Waldorf School is contingent on the satisfactory results of a background check via LiveScan (fingerprinting).
Sacramento Waldorf School does not discriminate based on race, ethnicity, age, gender, or any protected class. We recognize that the range of ethnicities, nationalities, languages, socio-economic backgrounds, sexual orientation, learning differences, and life experiences within our community enhance the school's learning environment, and we are committed to fostering diversity, equity, and inclusion.
To apply, complete an application, and submit a resume and letter of interest.
Apply
Your application has been successfully submitted.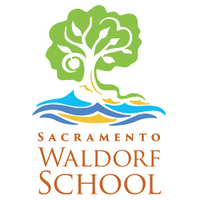 Creating a love of learning, a depth of understanding, and a strong sense of self.