High School Choir Accompanist | December 2022
Job Title: Piano Accompanist
Program: High School
Reports to: Choir Director
Date: December 2022
We are seeking a Piano Accompanist to accompany the high school choirs, to begin ASAP. The ideal candidate has good sight-reading skills, has had experience accompanying either singers or instrumentalists, and has the ability to play sensitively to the needs of the ensemble.
Besides the regularly scheduled classes, you would be required to play for three or four evening concerts a year.
Position Summary:
This is a part-time, six hours per week, non-benefitted position accompanying high school choir classes.
Remuneration: The pay scale is $25-$30 per 50-minute class, depending on experience and ability.
About Sacramento Waldorf School:
We are a 62-year-old school committed to transforming practices that will enable our school community to be actively in service at the frontier of education.
Sacramento Waldorf School is an early childhood through 12th grade independent private school in Fair Oaks, California. The school offers a full Waldorf program to more than 400 students. Overlooking the American River, our 22-acre campus and a 3.5-acre working farm offer ample outdoor and environmental education opportunities.
Our teachers are supported in their work by a full range of course offerings and a robust community dedicated to our school's longevity, health, and innovation. The SWS faculty is talented, experienced, and inspiring. We provide our faculty with the guidance of an established College of Teachers, a full-time High School Administrator, a robust mentoring program, and a collegial work environment.
Our school mission is carried out through working and planning together for the future. As stated in our mission statement, "We provide an education that honors the developmental stages of childhood, builds confidence, connection and purpose, and prepares students to realize their full potential as free human beings."
Sacramento Waldorf School is committed to serving a diverse body of teachers, staff, and students. The faculty-staff, College of Teachers, Board of Trustees, and broader school community actively collaborate to ensure our campus environment is welcoming, inclusive, and increasingly diverse. As such, priority will be given to candidates with experience in diverse and inclusive settings. We encourage candidates from all backgrounds to apply and commit to interviewing candidates representing traditionally underrepresented communities in private and public education.
Established in 1959, SWS is the oldest Waldorf School in Northern California. We are fully accredited by the Association of Waldorf Schools of North America (AWSNA) and the Western Association of Schools and Colleges (WASC). We are an Equal Opportunity Employer, offering a competitive salary contingent on experience, qualifications, and an excellent benefits package.
Qualities of an Ideal Candidate:
Innovative
Mission-oriented
Growth mindset
Committed to collaboration
Willing to embrace our threefold governance structure
Qualifications:
A bachelor's degree in piano performance or studies, music, or music theory
Must be able to sight-read music
A minimum of two years of experience as an accompanist
Preferred is Waldorf teaching and/or training; or an equivalent combination of education and experience. Waldorf training is provided on-site.
An understanding and appreciation of adolescents.
Commitment to our school's vision, mission, core values, and strategic plan, particularly regarding our work in DEIJ and anti-oppression.
Ability to maintain confidentiality and a strong personal work ethic.
Ability to interact comfortably with all types of community members, including teachers, administrators, parents, and students.
Basic computer proficiency
To learn more about our school, please visit our website at www.sacwaldorf.org.
To apply, complete an application and submit a resume and letter of interest.
Apply
Your application has been successfully submitted.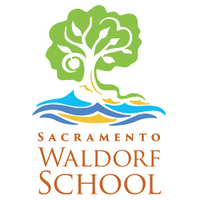 Creating a love of learning, a depth of understanding, and a strong sense of self.