Business Director
The mission of Sacramento Waldorf School is to provide education that honors the developmental stages of childhood, builds confidence, connection, and purpose, and prepares students to realize their full potential as free human beings.
We are seeking a Business Director who is eager to bring their professional experience and skills into a collaborative community of faculty, staff, and parents in support of our students and our campus. We are seeking an individual who brings flexible thinking and the ability to hold a picture of multiple organizational layers while working to implement processes, systems, and policies.
Sacramento Waldorf School is working to create a campus environment that is welcoming, inclusive, and increasingly diverse. Priority will be given to candidates with experience in diverse, multi-cultural, and inclusive settings, as we collaborate to support an effective, inclusive workplace and learning environment. We encourage candidates from all backgrounds to apply, and we commit to interviewing candidates representing communities that have traditionally been underrepresented in the nonprofit and education sectors.
Position Summary:
The Business Director is a key role within the management structure of the School, working closely with the Administrators, other departmental directors, and operational committees. Responsible for a wide array of operational aspects of the school, including HR, Risk Management (legal, insurance, security), IT and data reporting (including DASL), purchasing, and overall project management. Coordinates closely with Finance, Facilities, and Events to support smooth operations.
Essential Duties and Responsibilities:
Responsible for Human Resources staff, policies, practices, and processes. Supervises and mentors HR Coordinator to complete HR tasks and projects such as new hire onboarding and benefits management. Responsible for overall business management and risk management, including safety and security of people and school grounds, oversight of all insurance policies including but not limited to liability and health and dental insurance policies.
Performs tasks related to new hire onboarding as well as employee separation.
Responsible for overall management of IT and data reporting. Supervises IT staff and contractors to ensure smooth operation of SWS technology needs including hardware and software, cloud-based and otherwise.
Business owner of project management processes, practices, and systems.
Responsible for purchasing processes and practices, supporting other departments in the smooth and responsible procurement of supplies and other expenditures as needed.
First point of contact for any and all operational issues. Partners closely with Finance, Facilities, and Events staff to monitor and resolve issues.
Attends a variety of meetings with staff, faculty, and potentially board members. Serves on committees aligned with job responsibilities to facilitate communication and timely assignment of tasks.
Supervisory responsibilities, in addition to HR and IT staff mentioned above, include direct supervision of front desk staff.
Other duties as assigned.
Qualifications:
To perform this job successfully, an individual must be able to perform each essential duty satisfactorily. The requirements listed below are representative of the knowledge, skill, and/or ability required. Reasonable accommodations may be made to enable individuals with disabilities to perform the essential functions.
High school diploma or GED required; Bachelor's degree preferred. 5+ years progressive experience managing a wide array of administrative and operational aspects of an office or organization of similar size. Work experience within an educational and/or nonprofit setting preferred.
Strong operational knowledge of Human Resources policies, compliance, and best practice, gained as an HR practitioner or in supervisory roles.
Exceptional project management skills, including power user level skills with project management software.
Excellent verbal and written communication skills.
High ethical standards and a high level of discretion in maintaining confidentiality of sensitive information and issues.
Employee must be able to communicate with a diverse group of people from a range of backgrounds, including faculty, staff, parents, and students.
Strong knowledge of computer systems and software programs such as Microsoft Office Suite, including but not limited to Word, Excel, and Outlook.
Must have reliable transportation.
Occasional availability on weekends and/or evenings.
Work Environment and Physical Demands:
Note: Reasonable accommodations may be made to enable individuals with disabilities to perform essential functions.
Employee will sometimes be exposed to outside weather conditions. Specific vision abilities required by the job include close vision and the ability to adjust focus. The employee must occasionally lift and/or move up to 30 lbs.
This position is expected to work on campus full time. Livescan background check and tuberculosis screening and are required for this position. This position requires proof of COVID-19 vaccination or valid medical exemption. A strongly held religious belief against vaccination may be accommodated after a conversation with Steering Committee. Any exemption requires weekly testing.
Salary and Benefits:
This is a full-time exempt position. Sacramento Waldorf School is an Equal Opportunity Employer. We offer a competitive salary contingent on experience and qualifications and an excellent benefit package.
Sacramento Waldorf School does not discriminate based on race, ethnicity, age, gender, or any protected class. We recognize that the range of ethnicities, nationalities, languages, socio-economic backgrounds, sexual orientation, learning differences, and life experiences within our community enhance the school's learning environment, and we are committed to fostering diversity, equity, and inclusion.
To learn more about our school, please visit our website.
To apply, complete an application, and submit a resume and letter of interest.
Apply
Your application has been successfully submitted.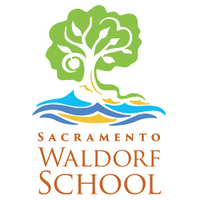 Creating a love of learning, a depth of understanding, and a strong sense of self.