Kindergarten Teacher
Caulbridge School, a private TK-8th school in a beautiful nature setting is hiring experienced Kindergarten Teachers. Caulbridge offers a child development approach, artistic lessons, time in nature, healthy rhythms and habits, structured academics and meaningful assessments. Caulbridge works to develop a child's sensory-motor, social-emotional and academic skills in a balanced way.
Candidate must have experience in early childhood education, be able to work with the assistant teacher to maintain a nurturing environment and healthy daily rhythms, and to engage and redirect children's play and learning. Duties include directing student activities, organizing projects and maintaining a beautiful classroom environment. Skills include an ability to teach and assist with practical arts, hands-on creative projects, singing, nature play and outdoor activities in all kinds of weather.
Vaccines are a personal medical decision and not mandated as a condition of employment.
Receive a free private school experience for your child for full-time positions.
Competitive salary plus a health care package 100% employer paid medical, dental, vision, chiropractic, acupuncture, plus retirement and life insurance.
Submit resume and cover letter to Resumes@CaulbridgeSchool.org
Apply
Your application has been successfully submitted.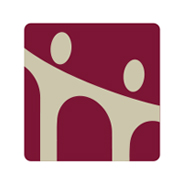 Common Sense Education in Uncommon Times