Wilderness Day / Outdoor Education Teacher
Caulbridge School a TK - 8th grade private school located on a beautiful nature setting in Marin is hiring experienced teachers for our Wilderness day outdoor education program.
Every Friday, a class spends the day in the wilderness, somewhere on our expansive nature campus that includes Miller Creek running through it. All classes, K through 8 participate.
Wilderness Day is an extension of our curriculum i.e., ecosystems and habitats, life cycles, indigenous plants and plant identification, habitat restoration; as well as primitive skills like animal tracking, knife safety, shelter building, etc. Our Wilderness Day teacher is responsible to bring age appropriate outdoor education including environmental stewardship, etiquette and safety in conjunction with the regular class teacher who will accompany the class.
Caulbridge School uses a child development perspective and works to balance a child's sensory-motor, social-emotional and academic skills. We offer a developmental approach, artistic lessons, time in nature, healthy rhythms and habits, structured academics, meaningful assessments and hands-on learning.
A current teaching credential is preferred but not required.
Vaccines are a personal health decision and not mandated as a condition of employment.
Receive a free private school education for your child for full-time teaching.
Competitive Salary with benefits available.
If interested, please respond to this email and we'll schedule an initial interview soon.
Apply
Your application has been successfully submitted.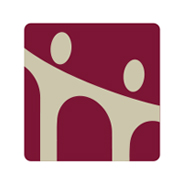 Common Sense Education in Uncommon Times