Kindergarten Extended Day Teacher - Part-Time
The Sacramento Waldorf School is seeking a Kindergarten Extended Day Part-Time teacher. The candidate must be available to work 12:00 - 5:00pm Monday - Friday. An ideal candidate is dedicated, positive, energetic, and able to connect meaningfully with the young child; they love crafts and outdoor activities, and they work well with a team of other teachers who are committed to creating a strong curriculum of age-appropriate activities for students after school. Candidate must have 9 ECE Units, and we prefer that there be a basic knowledge of Waldorf Education or previous work experience in a Waldorf School or similar setting.
Our 22-acre school is located on our unique and historic land on the banks of the American River in Fair Oaks, CA. It encompasses a 2.5-acre farm, lower school facilities, high school classrooms, several community spaces, athletic fields, and sprawling grounds.
The mission of Sacramento Waldorf School is to provide education that honors the developmental stages of childhood, builds confidence, connection and purpose, and prepares students to realize their full potential as free human beings.
Sacramento Waldorf School supports a campus environment that is welcoming, inclusive, and increasingly diverse. Priority will be given to candidates with experience in diverse, multi-cultural, and inclusive settings, as we collaborate to support an effective, inclusive workplace and learning environment. We encourage candidates from all backgrounds to apply, and we commit to interviewing candidates representing communities that have traditionally been underrepresented in the nonprofit and education sectors.
Currently, the school is operating grades pre-K-12 on campus, with strict COVID-19 protocols, including proof of COVID-19 vaccination or valid medical exemption. This position is expected to work on campus.
Sacramento Waldorf School does not discriminate based on race, ethnicity, age, gender, or any protected class. We recognize that the range of ethnicities, nationalities, languages, socio-economic backgrounds, sexual orientation, learning differences, and life experiences within our community enhance the school's learning environment, and we are committed to fostering diversity, equity, and inclusion. Please learn more about our Commitment to Anti-racism and Anti-oppression here: sacwaldorf.org/about-sws/diversity-and-inclusion/
To learn more about our school, please visit our website at sacwaldorf.org.
To apply, complete an application, and submit a resume and letter of interest.
Apply
Your application has been successfully submitted.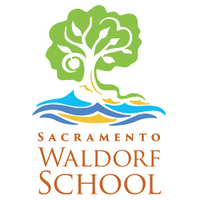 Creating a love of learning, a depth of understanding, and a strong sense of self.