Waldorf Early Childhood Forest Teacher
We are seeking to hire an experienced Waldorf teacher to be a lead teacher for one or more of our forest preschool groups (with potential to teach kindergarten in the future if you are interested and have experience with that). For the spring semester - January through mid-June - we need someone who can take one or two preschool groups. Our young three-year-old group will meet two or three times a week, and our later preschool class meets three times a week. You could potentially take one or both classes. You will have an assistant and our teacher/student ratio is very low. Teachers arrive in the forest or on the farm at 8:30 to meditate and prepare. Students arrive at 9:30. Preschool students go home at 1:00 or 1:30 (depending on age).
For now this is an hourly position. It pays $40 - $45/hour DOE. You are paid for an hour before class and a half hour after, as well as considerable prep time and communications time, faculty meetings once a month, and festival hours. Up to you how many days you want to work. If you need full-time work, there is a potential for a few hours of administrative duties in the afternoons, in addition to five teaching days (if you want that many).
If you would like to apply, please email the director at Teacherkelly@earthwiseeducation.org with a resume and letter of interest.
Apply
Your application has been successfully submitted.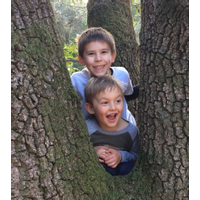 Thriving in harmony with the web of creation