We're looking for a 6th grade teacher. The new teacher at our school will join the middle school loop and collaborate with the other middle school class teachers as a team. Our class teachers teach either grades 1-5 or grades 6-8. The class needing a 6th grade teacher in the fall of 2023 has had a veteran teacher for grades 1-5. The class is well formed and prepared for 6th grade. We are also looking for a 1st grade teacher for 2023-2024 to join our grades 1-5 loop.
Sebastopol Independent Charter School is a K-8, public Waldorf school with a commitment to offering a progressive Waldorf curriculum since 1995. We are a certified Public Waldorf School by the Alliance for Public Waldorf Education. We are located on a 20-acre campus that we own. Our typical class size is 30 students. We have a strong multi-tiered system of support for our students. Sebastopol is located in beautiful Sonoma County, about 60 miles north of San Francisco.
Qualified applicants will have or be eligible for a California Multiple Subjects Teaching Credential and preferably Waldorf training or Waldorf experience. We offer a very competitive compensation package with a strong salary, and excellent health, dental, vision and retirement benefits.
Please send your resume, cover letter and 3 reference letters (with contact information) to Chris Topham, Executive Director at ctopham@sebastopolcharter.org.
Apply
Your application has been successfully submitted.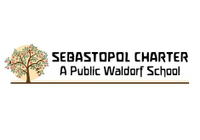 A Public Waldorf School