High School Humanities Teacher - August 2023
Job Title: High School Humanities Teacher
Program: High School
Reports to: High School Administrator
Date: August 2023
Pay Range: $48,009 - $66,000; Base pay is $48,009 plus increases for professional degrees and years of relative experience.
Sacramento Waldorf High School is at an exciting point in its 30-year history. We are deeply engaged in anti-bias education, in the process of a curriculum audit, and are working on the next evolution of our program. No one owns knowledge. We believe that world knowledge has been collectively created and SWS is committed to welcoming prior experiences and creating shared practices that represent all people in our learning community.
We are now seeking an engaging, student-centered High School Humanities Teacher to begin in August of 2023. We are searching for candidates that thrive in environments of innovation and change, that bring a record of success in the classroom in the humanities, and an interest in sharing their passions with adolescents. Ideal candidates will be creative, skilled in the art of articulating concepts, and possess a willingness to collaboratively engage in the life of our school community. Ultimately, we seek those that will inspire a love of learning and a passion for contribution in future generations of SWHS students.
At Sacramento Waldorf High School, education always takes place within the context of relationship, whether it is in the classroom, in the lab, on the playing field, on the working farm, in the studio, on stage, or in any of our many campus venues. The smaller size of our school allows students to develop meaningful relationships with both peers and teachers. Young people are challenged to consider the ethical components of their studies in life and in our school community.
Position Summary:
This fully benefitted position includes instruction in a variety of English and literature blocks, history blocks, tracks, and electives. Additionally, the position includes responsibilities such as advising students, leading clubs, chaperoning field trips, participating in faculty committees, and engaging positively in the life of the school. Sacramento Waldorf High School encourages strong relationships, inclusivity, input, and innovation within the teaching and student community.
Education and Qualifications:
We are a 62-year-old school, committed to transforming practices that will enable our school community to be actively in service at the frontier of education. We are seeking a teacher that shares our goal of stepping into the next phase of Waldorf education and asking what the future asks of our students and our society.
Sacramento Waldorf School is an early childhood through 12th grade independent private school located in Fair Oaks, California. The school offers a full Waldorf program to more than 400 students. Overlooking the American River, our 22-acre campus and a 3.5-acre working farm offer ample outdoor and environmental education opportunities. The surrounding anthroposophical community is rich and well established and welcomes participation.
Our teachers are supported in their work by a full range of course offering and a robust community dedicated to our school's longevity, health, and innovation. The SWS faculty is talented, experienced, and inspiring. We provide our faculty with the guidance of an established College of Teachers, a full-time High School Administrator, a robust mentoring program, and a collegial work environment.
Our school mission is carried out through working and planning together for the future. "We provide an education that honors the developmental stages of childhood, builds confidence, connection and purpose, and prepares students to realize their full potential as free human beings."
Sacramento Waldorf School is committed to serving a diverse body of teachers, staff, and students. The faculty-staff, College of Teachers, Board of Trustees, and wider school community actively collaborate to ensure our campus environment is welcoming, inclusive, and increasingly diverse. As such, priority will be given to candidates with experience in diverse, and inclusive settings. We encourage candidates from all backgrounds to apply and commit to interviewing candidates representing traditionally underrepresented communities in private and public education.
Established in 1959, SWS is the oldest Waldorf School in Northern California. We are fully accredited by the Association of Waldorf Schools of North America (AWSNA) and by the Western Association of Schools and Colleges (WASC). We are an Equal Opportunity Employer, offering a competitive salary contingent on experience and qualifications, and an excellent benefit package.
Qualities of an Ideal Candidate:
Innovative
Mission-oriented
Growth mindset
Committed to collaboration
Willing to embrace our threefold governance structure and committee participation
Qualifications:
A bachelor's degree from an accredited college or university is required. Master's Degree in education or specified subject area preferred.
A minimum of four years of teaching experience.
Waldorf teaching and and/or training; or equivalent combination of education and experience preferred. Waldorf training provided on-site.
An understanding and appreciation of adolescents.
Demonstrated teaching capacity in experiential and project-based learning.
Excellent interpersonal and communication skills, verbal and written.
Commitment to the vision, mission, core values, and strategic plan of our school, particularly regarding our work in DEIJ and anti-oppression.
Ability to maintain confidentiality and a strong personal work ethic.
Ability to interact comfortably with all types of members of the community including teachers, administrators, parents, and students.
Demonstrated ability to work will with students and colleagues, and an interest in active community engagement.
A commitment to continued learning, e.g., Waldorf and general educational trends, research-based learning models, educational technology, curriculum development, learning standards, DEIJ and current best practices.
Basic computer proficiency
To learn more about our school, please visit our website.
To apply, complete an application, and submit a resume and letter of interest.
Apply
Your application has been successfully submitted.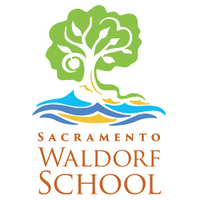 Creating a love of learning, a depth of understanding, and a strong sense of self.