Class Teacher
Title: Grades Teacher
Reports to: Lower School Administrator
Full-Time, Salaried
Pay Range: $48,009 – $66,000; Base pay is $48,009 plus increases for professional degrees and years of relative experience
Start Date: August 1, 2023
Sacramento Waldorf School seeks an experienced, Waldorf-trained class teacher to join our dedicated faculty in the fall of 2023. The ideal candidate will wholeheartedly take up the work of a class teacher, work collaboratively with colleagues to understand the needs of our times, participate in the rich experiences on our campus, and readily engage with our parent community. We are a 64-year-old school committed to transforming practices that will enable our school community to be actively in service at the frontier of education. We are seeking a teacher that shares our goal of stepping into the next phase of Waldorf education and asking what the future asks of our students and our society.
Sacramento Waldorf School is an Early Childhood through Twelfth Grade independent private school located in Fair Oaks, California. The school offers a full Waldorf program to more than 400 students. Overlooking the American River, our 22-acre campus and 3.5-acre working farm offer ample opportunities for outdoor and environmental education. The surrounding anthroposophical community is well established and welcomes participation.
Our class teachers are supported in their work by a full range of specialty classes and a robust parent community that is dedicated to the longevity, health, and innovation of our school. The SWS faculty is talented, experienced, and inspiring. We provide our faculty with the guidance of an established College of Teachers, a full-time Lower School Administrator, a supportive mentoring program, and a collaborative work environment.
Our school's mission is carried out through working and planning together for the future. "We provide an education that honors the developmental stages of childhood, builds confidence, connection and purpose, and prepares students to realize their full potential as free human beings."
Sacramento Waldorf School is committed to serving an inclusive and diverse body of teachers, staff, and students. The faculty-staff, College of Teachers, Board of Trustees, and wider school community actively collaborate to ensure our campus environment is welcoming, responsive, and supportive to all in our community. As such, priority will be given to candidates with experience in diverse and inclusive settings. We encourage candidates from all backgrounds and experiences to apply, and we commit to interviewing candidates representing communities that have traditionally been underrepresented or marginalized in private and public education.
Established in 1959, SWS is the oldest Waldorf School in Northern California. We are fully accredited by the Association of Waldorf Schools of North America (AWSNA) and by the Western Association of Schools and Colleges (WASC). We are an Equal Opportunity Employer, offering a competitive salary contingent on experience and qualifications, and an excellent benefit package.
Qualifications:
Certificate of Completion in Waldorf Teaching
Bachelor's Degree
Previous Waldorf class teaching experience
Technical Skills, Knowledge & Abilities:
Ability to work independently.
Fluency in verbal and written English.
Ability and willingness to adhere to attendance requirements, including regular and punctual employee presence.
Ability to promote and follow school policies and procedures.
Understanding of the model of child development that underlies the Waldorf curriculum.
Experience teaching working with children.
Ability to provide for the children a conscious model of responsible behavior that together with loving authority and discipline, conveys to them a living sense of respect, reverence, and gratitude.
Excellent communication and organization skills, a high degree of warmth, creativity, and initiative to work with students, parents, and colleagues.
Must have reliable transportation.
To learn more about our school, please visit our website at www.sacwaldorf.org.
To apply, complete an application, and submit a resume and letter of interest.
Apply
Your application has been successfully submitted.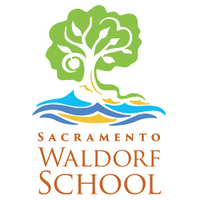 Creating a love of learning, a depth of understanding, and a strong sense of self.