Summer Program Assistant 2023
Job Title: Summer Program Assistant
Reports to: Lower School Administrator
Non-exempt, Full-time
Rate of pay: $15.50/hour
SUMMARY: Sacramento Waldorf School has been preparing young people to live fulfilling lives for more than 60 years. Our 22-acre Fair Oaks campus provides a welcoming place to discover the self, build courage to communicate articulately and confidently, and develop a true love of learning that carries students through life with wonder and curiosity. Sacramento Waldorf School Summer Program is a nature- and outdoor-based curriculum that is offered to small groups aged pre-K to teen. Summer Program weekly themes include Nature, Storytelling & Drama, Movement and Music Around the World, Science, and Cirque du Waldorf. Summer Program Assistants will work from June 19, 2023–August 4, 2023 and are responsible for the safety, support instruction, and participation of participants ages pre-K to teen in games, arts & crafts, and other outdoor activities.
ESSENTIAL JOB DUTIES AND RESPONSIBILITIES: To perform this job successfully, an individual must be able to perform each essential duty satisfactorily. The requirements listed below are representative of the knowledge, skill and/or ability required. Reasonable accommodations may be made to enable individuals with disabilities to perform the essential functions.
Serve as a role model for children.
Ability to effectively communicate and interact with students, co-workers, supervisors, and parents.
Ability to speak publicly in groups and individually with both adults and children.
Good analytical and problem-solving skills.
Ability to foster inclusivity and belonging among a diverse group of individuals.
Provide exceptional customer service skills.
Safely perform job duties and follow risk management procedures.
Plan, direct, and execute weekly summer program themes.
Assist with daily setup and cleanup and assist Instructors with lesson preparation.
EDUCATION AND RELATED WORK EXPERIENCE:
High school diploma or GED or student work permit if still actively attending high school.
LICENSES, REGISTRATIONS or CERTIFICATIONS:
Background clearances as required by government regulations.
TECHNICAL SKILLS, KNOWLEDGE & ABILITIES:
Ability to work independently.
Orientation toward customer service, understanding how data and processes impact organizational and personal outcomes.
Fluency in verbal and written English.
Must have reliable transportation.
Ability and willingness to adhere to attendance requirements, including regular and punctual employee presence.
Ability to promote and follow school policies and procedures.
TRAINING REQUIREMENTS: Listed here are required trainings to be completed on a periodic basis. Do not list trainings to support skills or abilities needed to perform the job that are not otherwise required.
Mandated Reporter training (annual)
Sexual Harassment Prevention training (every two years)
CPR/First Aid (every two years)
To apply, please complete an application.
Apply
Your application has been successfully submitted.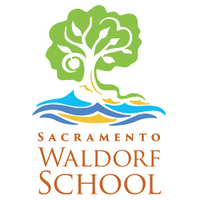 Creating a love of learning, a depth of understanding, and a strong sense of self.