[Priority Listing] First Grade Teacher for 2023-2024
We are looking for a 1st grade teacher for 2023-2024 to join our grades 1-5 loop. Our class teachers teach either grades 1-5 or grades 6-8. We have a highly collaborative team spirit with a strong mentoring program.
Sebastopol Independent Charter School is a K-8 charter school with experienced, Waldorf-trained teachers and a commitment to offering a progressive Waldorf curriculum with integrity since 1995. We are a certified Public Waldorf School by the Alliance for Public Waldorf Education. We are located on a 20-acre campus that we own. We have an aide that helps in the 1st grade classroom. We have a very strong student support system with a large staff providing mental health support and academic support. Our school leadership has extensive pedagogical experience and stability. Sebastopol is located in beautiful Sonoma County, about 60 miles north of San Francisco.
Qualified applicants will have or be eligible for a California Multiple Subjects Teaching Credential and preferably a Waldorf Teacher Certificate and/or Waldorf experience. We offer a very competitive compensation package with a strong salary, and excellent health, dental, vision and retirement benefits. Please learn more about us at www.sebastopolcharter.org.
Please send your resume, cover letter and 3 reference letters (with contact information) to Chris Topham, Executive Director at ctopham@sebastopolcharter.org.
Apply
Your application has been successfully submitted.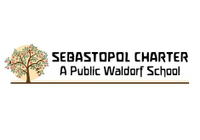 A Public Waldorf School