Spanish Teacher
JOB TITLE: SPANISH TEACHER
SCHOOL YEAR: 2023-2024
SALARY: DEPENDS ON EXPERIENCE (SEE SALARY SCHEDULE)
TO APPLY: Visit www.edjoin.org/blueoakcharterschool to apply
JOB DESCRIPTION:
To enliven 1-8 grade students with the wonder of Latino culture and history. The Spanish teacher's responsibilities include teaching Spanish grammar, pronunciation, spelling, vocabulary, composition, and dialogue as well as tailoring lesson plans to individual students or classes, and setting homework and assessments. To be successful as a Spanish teacher, you should be passionate about the Spanish language and culture. Outstanding Spanish teachers are energetic and able to inspire passion for the language in their students. Teaching students about Spanish culture may include festivals, traditional food and dress, and social conventions.
Duties of this position include but are not limited to:
Throughout the primary grades present Spanish lessons in the classroom on a weekly basis.
Providing conversational classes where pronunciation and important words and phrases are taught.
Teaching writing and Spanish composition classes.
Conducting research on teaching methods, materials, and language games that can be used in class.
Scheduling and preparing students for oral and written examinations.
Monitoring student's progress by writing up reports and grading assessments.
Providing suggestions for further learning and scheduling intervention sessions with struggling students.
Present a curriculum inspired by Waldorf education in scope and that fits the developmental stage of the child.
Create lessons and activities throughout the curriculum that consider the temperaments/personalities, develop social skills and explore artistic expression and ensure that students are engaged in their lessons.
Teach to California Content Standards as organized by the Alliance for Public Waldorf Education, including Common Core and New Generation Science Standards.
Create and Maintain an orderly class with regard to student behavior; both in the classroom and on school grounds.
Comply with all Special Education Regulations, the Blue Oak Charter School (BOCS) Charter, and policies adopted by the trustees of the Blue Oak Charter Council.
Work with classroom teachers to provide classes with field trips that are age-appropriate and aligned with BOCS grade level expectations and content standards.
Develop instructional intervention strategies that reflect an understanding of the diverse needs and development of students.
Assist teachers in developing innovative classroom activities which support Spanish instruction at different grade levels.
Establish and maintain ongoing communication with teachers, administration and support staff.
PROFESSIONAL GROWTH AND DEVELOPMENT:
Work cooperatively with a Waldorf Mentor if needed.
Create a Professional Development goal at the beginning of each school year.
Engage in training to assure continual improvement of successful strategies used in teaching at BOCS.
REQUIRED QUALIFICATIONS:
California Single Subject Credential in Spanish (preferred) OR Multiple Subject Credential
Prior teaching experience in elementary level Spanish
Waldorf Certificate (preferred)
Knowledge of:
Demonstrated written and verbal proficiency in Spanish.
Understanding of Waldorf Whole Child instructional model preferred.
Experience in developing and delivering standards based instruction in Spanish at the elementary level.
Ability to adapt to flexible scheduling throughout the day while adjusting instructional delivery to varying grade levels and student abilities.
Ability to build positive and constructive relationships with students while collaborating and coordinating with classroom teachers.
DESIRED QUALIFICATIONS:
Some paid or volunteer experience working with preschool and/or primary children, preferably in Waldorf education
Waldorf education experience preferred.
A "whole child" approach to education.
A caring authoritative approach to classroom discipline.
An engaging presence with students.
PHYSICAL DEMANDS:
While performing the duties of this job, the employee is regularly required to stand; use hands to finger and handle or feel objects, tools, or controls; and talk or hear. The employee frequently is required to reach with hands and arms and some light lifting is required. The employee is occasionally required to walk; sit; climb or balance; stoop, kneel, crouch, or crawl.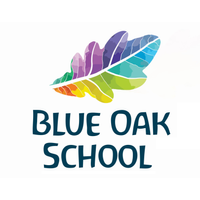 A public charter school putting students first through creative, child-centered Waldorf instruction.