School Counselor
JOB TITLE: SCHOOL COUNSELOR 
SCHOOL YEAR: 2023-2024
HOURLY RATE: $49.95 - $79.42
TO APPLY: Visit www.edjoin.org/blueoakcharterschool to apply
JOB DESCRIPTION: 
Deliver counseling programs and services that promote the social and emotional well-being of students according to their developmental needs from early childhood through 8th grade. The counselor provides guidance/support services to students and parents to assist students in making appropriate decisions relative to their attendance, educational, personal, and social development. Supervises students in out-of-classroom activities during the assigned working day; participates in in-service education activities provided by the District and/or in self-selected professional growth activities.
KEY RESPONSIBILITIES:
Provide educational and preventive counseling services and programs for students in the areas of social and emotional (SEL) competency, including peaceful conflict resolution and bullying prevention.

Provide counseling services and screenings of students with particular needs with sound clinical judgment, including making appropriate community referrals for specialized support services and managing crises in accordance with State mandated child protection reporting laws.

Provide opportunities for community education and discussion on parenting and child development that favor school adjustment.

Develop relevant new programs that address current needs and trends among students and families.

Ensure that interventions are documented and communicated to faculty and administration, as appropriate.

Serve as a resource for parents, faculty and administration in addressing concerns pertaining to individuals or groups of students.

Maximize accessibility and outreach to students and parents through regular communication about ongoing programs/services/resources.

Establish collaborative working relationships with the school team, including students, parents, fellow counselors, school faculty and administration, and with external organizations.
REQUIRED EDUCATION/QUALIFICATIONS   
Master's Degree in Psychology/School Counseling

Professional license in the State of California (or the equivalent)

K-8 School counseling experience

Excellent verbal and written communication skills
PHYSICAL DEMANDS:
While performing the duties of this job, the employee is regularly required to stand; use hands to finger and handle or feel objects, tools, or controls; and talk or hear. The employee frequently is required to reach with hands and arms and some light lifting is required. The employee is occasionally required to walk; sit; climb or balance; stoop, kneel, crouch, or crawl.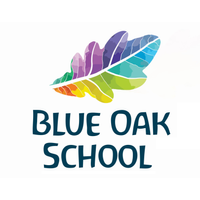 A public charter school putting students first through creative, child-centered Waldorf instruction.