Grade 8 Classroom Teacher
TO APPLY: Visit www.edjoin.org/blueoakcharterschool to apply
Salary Range: Commensurate with experience and education (See Blue Oak Certificated Salary Schedule)
182 work days with 10 sick/personal days.
Master's Stipend: $1,250 (Also see Column C-1 on Salary Schedule)
Waldorf Stipend: Built into Salary Schedule (See Column C-1 on Salary Schedule)
Qualifications: California Multiple Subject Teaching Credential is required.
A background in education inspired by Waldorf education is highly desired.
Duties and Responsibilities:
Education Program and Environment
Present a curriculum inspired by Waldorf education in scope and that fits the developmental stage of the child.
Create lessons and activities throughout the curriculum that consider the temperaments/personalities, develop social skills and explore artistic expression and ensure that students are engaged in their lessons.
Teach to California Content Standards as organized by the Alliance for Public Waldorf Education, including Common Core and New Generation Science Standards.
Create and Maintain an orderly class with regard to student behavior; both in the classroom and on school grounds.
Comply with all Special Education Regulations, the Blue Oak Charter School (BOCS) Charter, and policies adopted by the trustees of the Blue Oak Charter Council.
Work with the Leadership Team to assess children's needs and formulate a plan to address any special needs.
Provide class with field trips that are age-appropriate and aligned with BOCS grade level expectations and content standards.
Professional Development
Work cooperatively with a Waldorf Mentor if needed.
Create a Professional Development goal at the beginning of each school year.
Engage in training to assure continual improvement of successful strategies used in teaching at BOCS.
Assessment and Record Keeping
Provide, Progress Reports, Report Cards as required and a written evaluation of each student at the end of the school year.
Conduct internal and state mandated tests and evaluation procedures as required.
Keep up to date records of each student's progress.
Monitor and report student attendance.
Provide Independent Study work as appropriate.
Parent Relations
Offer a minimum of two Parent Meetings throughout the year.
Provide parents with a Daily Schedule and standards aligned Block Rotation Schedule.
Hold individual conferences with the parents/guardians of each student.
Be available for phone conversations or additional conferences as needed.
Provide class notes or newsletter to families to keep parents informed of activities, events and class happenings through the dissemination of correspondence every two weeks through the schoolwide communication system currently Parent Square.
Conduct home visits with new students.
Collaborative Leadership
Participate on various committees as required for teacher representation.
Attend/participate in regular Faculty meetings.
Perform adjunct duties as assigned.
Collegial Atmosphere
Work cooperatively with all other faculty, assistants, administrators, and staff.
Work to create a cohesive educational program for the school.
Share knowledge and experience with other faculty members.
Oureach/Community Relations
Participate in community and school-wide events, including but not limited to, open house, festivals, graduation ceremonies, concerts, and outreach activities.
Physical Demands
Frequent: Sitting, walking, standing, conversing, listening, reading, writing, close visual work.
Occasional: Lifting and carrying
Infrequent: Pushing and pulling
Maximum Weights: Lift 25lbs./Carry 25lbs.
BOCS is an equal opportunity employer. BOCS employs staff of any race, color, national or ethnic origin, ancestry, citizenship, religious affiliation, actual or perceived gender, sexual orientation, marital status, veteran status, age, physical or mental disability, or medical condition where the latter do not impair job performance with reasonable accommodations, and accords them all rights, privileges, programs, and activities generally accorded to and made available to staff at the school. BOCS will not discriminate on the basis of any of the above factors, nor any basis prohibited by law.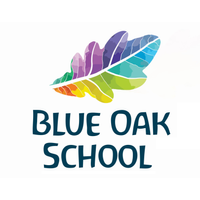 A public charter school putting students first through creative, child-centered Waldorf instruction.