Interim Director of Development & Community
This job is no longer accepting applications.
Full-Time, Temporary
Monday - Friday (some weekends, if necessary)
Hours Per Week: 40+
Sacramento Waldorf School is at an exciting point in its 64-year history. We are deeply engaged in developing anti-bias pedagogy and policies, auditing our curriculum for values alignment, and working on the next evolution of our Waldorf education program. Waldorf schools, as intentional cultural institutions, have a responsibility to actualize social renewal in a living and responsive way. We believe that knowledge has been collectively created, is owned by all, and should be utilized in service of humanity. SWS is committed to welcoming and affirming diverse experiences and creating shared practices that represent all people in our learning community.
Education always takes place within the context of relationship at Sacramento Waldorf School. Whether it is in the classroom, in the lab, on the playing field, on the farm, in the studio, on stage, or in any of our many campus venues, thoughtful and supportive relationships create engaged learning. The smaller size of our school allows students to develop meaningful relationships with both peers and teachers. Young people are nurtured and challenged over the course of their education to develop a strong sense of self which will be of service to their communities.
Position Summary:
You will be integral as a member of our self-administered governance and as a community member helping to carry out our school's mission. The Interim Director of Development & Community is responsible for overseeing the effective implementation of Sacramento Waldorf School's development activities including donor cultivation and stewardship through the Annual Fund, responsive communications, and fundraising events; donor recognition; and development data integrity, systems, and reporting. The Director supervises the team that supports these activities.
Education and Related Work Experience:
Bachelor's degree from an accredited institution.
10+ years relevant professional fund development experience including fundraising/advancement management, marketing/communications, and non-profit management skills.
Cultivation and stewardship of 5-figure gifts.
Work experience within an educational and/or nonprofit setting preferred; experience within a distributed decision-making environment strongly preferred.
Experience in a private independent school strongly preferred.
Licenses, Registrations, or Certifications:
CFRE a plus
Background clearances as required by government regulations.
Technical Skills, Knowledge & Abilities:
Strong orientation to community-building and collaboratively creating events which support and sustain a culture of philanthropy and giving
Excellent supervisory skills, including the ability to assess and adjust workload expectations as needed, and to provide the appropriate level of support to staff on delegated projects.
Excellent verbal and written communication skills.
Strong project management skills.
Ability to initiate projects, work independently, multi-task, set priorities, and meet deadlines with attention to detail and a high level of follow-through.
Comfort level with working in a small organization and performing a wide variety of functions from the strategic to the day-to-day operations.
Strong computer skills and knowledge of Microsoft Office (including but not limited to Word, Excel, PowerPoint, Outlook), as well as Adobe Acrobat.
Systems savvy with strong CRM skills; experience with Veracross a strong plus.
Ability to work flexible hours/nights/weekends as needed.
To learn more about our school, please visit our website.
To apply, complete an application, and submit a resume and letter of interest.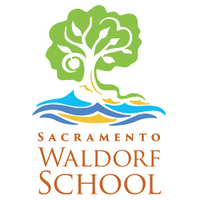 Creating a love of learning, a depth of understanding, and a strong sense of self.