Sebastopol Independent Charter School
Office Manager Job Description
General:
The Office Manager reports to the Executive Director while working closely with the Operations Manager and School Secretary, performing various duties related to the running of the school office, as well as state-level administrative duties. The Office Manager oversees the School Secretary.
The Office Manager is vital to the management and general business operations of the school and is a high-level administrative and management role. The Office Manager is required to exercise a high level of discretion and independent judgment in performing their duties. The composition, writing, and editing of many documents and school publications is an important aspect of this position, as is completing and submitting required reporting for the state and maintaining school and student records. The Office Manager must have excellent writing and communication skills and the ability to take initiative. The Office Manager will coordinate the enrollment and registration process, including outreach materials, speaking with interested parents and assisting with the annual enrollment events.
Required Qualifications for the Position:
The Office Manager should be able to balance many tasks and be able to maintain a vision of the total operation while not losing sight of the details. The job requires strong service-related people skills and problem-solving skills as this position has significant responsibility in representing the school. It also requires excellent verbal and written communication skills due to interaction with the general public, school personnel, state agencies, and other agencies on a regular basis. Computer skills should include typing and word processing skills, as well as experience with current office applications such as Google Drive, Microsoft Word and Excel programs. Knowledge of Waldorf Schools and the Waldorf curriculum is very helpful. Necessary experience consists of any combination of training and education that allows the Office Manager to competently fulfill the specified duties.
Specific Responsibilities:
Enrollment:
●       Provide phone, email, and in-person enrollment information to prospective parents
●       Coordinate enrollment publicity and outreach, website and advertising
●       Coordinate enrollment meetings, events, tours
●       Coordinate Lottery process
●       Enroll new and existing students
●       Maintain waitlists and fill class openings
●       Coordinate all enrollment paperwork such as forms, medical/health information, and New Parent Orientation folders
●       Registrar (registration process, maintain student files, records)
Data Reporting:
●       Oversee ELPAC (English Learners) Coordinator
●       Manage Immunization Assessment Reporting (K & 7th)
●       Medical concerns and Custody list
●       FRMLP Fair Share Form (economic survey) collection
●       Back to School Forms (Field Trip Donation/Fair Share)
●       Manage Health Screenings and Reporting (vision and hearing)
●       Manage attendance, including Independent Study, and prepare P1, P2, Annual attendance reports and submissions
●       Oversee SARC completion (due February 1 every year)
●       Oversee CALPADS and CBEDS
Systems
●       Maintain School Wise Student Information System (SIS)
●       Oversee student attendance
●       Oversee Jive Phone system
●       Oversee MailChimp
●       Oversee communication systems with parents, students and employees, e.g. Parent Square
Coordination
●       Student Progress Reports (Mid-year, EOY)
●       Hospitality of faculty and outreach events
●       Overall holding of office (tidiness, welcoming visitors, staff meetings, etc)
●       Graduation
●       School Festivals
●       Organize Open House
●       Alliance Conference and employee professional development registration coordination
●       Recorder inventory for school/classrooms
●       Order supplies for school, staff and teachers, including summer bulk Mercurius order
Other
●       Retrieve and open and distribute mail
●       Oversee Charter Notes (Weekly, Monthly)
●       Oversee, implement and coordinate website content
●       Board Clerk/Secretary:
○       Draft Board agendas with input from ED, finalize meeting minutes, prepare resolutions
○       Draft Board policies
○       Attend Board meetings and prepare monthly board reports
○       Archive and maintain all board records
○       Organize Policies, Resolutions and Administrative Regulations
●       Employee Trainings
●       Copy machine maintenance
●       Manage/Supervise Receptionist and make sure that deadlines for reporting duties of the Receptionist are followed and completed.
●       Oversee supplies for office
●       Help with reception as needed in coordination with School Secretary
Accountability:
The Office Manager reports to the Executive Director, and will also work closely with the Operations Manager. The Office Manager is expected to train and oversee the School Secretary. Evaluations will be completed on a regular basis. 
Work Schedule/Calendar:
This position works 11 eleven months (July is off). The number of work days for this role is 211 days in this full-time position. As such, this position qualifies for full-time benefits under the school's employment policies. 
·        Excluding holidays and July, there are a total of 228 possible work days during the year. There are 23 school break days (not including summer break).  This position requires 211 work days, so there will be 6 days to work during school breaks. (One of those days is on a Saturday for the Open House). The position requires you are in the office 211 days, including the 170 school days. The position requires you to work until June 30 and returning to the school on August 1. (July is off for you). You will work with the Executive Director in developing a work schedule that meets the requirements of your position and fits with your work schedule.  It is expected that to the fullest extent possible scheduled work days will correspond with days school is in session. The position is eligible for 9 sick days. 
·                    This position is not eligible for overtime and is exempt from certain other provisions of state and federal labor law applicable to administrative and management employees. Please see the 'Personnel Policies and Employee Handbook' for more details. 
·                    Job description may change at any time without prior notice dependent on school needs as determined by the executive director.
Compensation for the 2023-2024 school year:
·        $60,000 per year
·        $1,300 contribution towards a health care plan to choose from through the school.
·        Free dental plan for you and family
REV 5/15/2023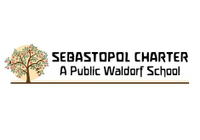 A Public Waldorf School