[Priority Listing] Elementary Class Teachers
Elementary Class Teacher, Full-Time for the 2023-24 School Year
Mountain Sage Community School is a public, charter school inspired by Waldorf education and sustainable living, located in Fort Collins, CO, serving kindergarten through 8th grade students. 
Mountain Sage is seeking skilled and passionate Elementary Class Teachers for the 2023-2024 school year. At Mountain Sage, our elementary school teachers "loop" from 1st-5th grade, staying with the same class through the elementary school experience. 
All teachers play an instrumental role in bringing the vision of our school to life. The ideal candidate will have Waldorf training, or a deep understanding of arts-integrated education, and will be a consummate teaching professional with a passion for co-creation. We look to our teachers to lead in parent education toward building strong support of the educational program. We weave together Waldorf curriculum and Colorado academic standards to deliver a rich arts-integrated, experiential education to our students. All teachers are a part of this curriculum work. Upholding positive and nurturing classroom culture, collaborating with colleagues, and dedication to continual professional development are also essential aspects. 
Elementary Class Teachers will be required to participate in extensive summer training in preparation for the school year: Waldorf 101, grade-specific Waldorf, and a 40 hour Evidence Based Reading Training online.
FLSA CLASSIFICATION: Salary Exempt 
EMPLOYMENT STATUS: Regular, full-time 
WORK HOURS: 40 hours per week 
WORK CALENDAR DAYS: 190
BASE PAY: $40,000 plus increases per the salary schedule
REPORTS TO: School Director 
Minimum Essential Duties and Responsibilities
Guide and hold the class on a daily basis through:
Incorporating musical and artistic abilities into daily lessons
Research and gather resources and materials needed for lesson plans
Set up classroom materials and equipment
Uphold school policies and rules with students
Working outdoors in a variety of weather conditions
Evaluate student work
Conduct student interventions
Monitor, assess, and report on student's progress
Communicate clearly and respectfully with teachers, other staff, students, and parents
Adapt communication and teaching styles when necessary to support individual students and their families
Required Qualifications
Desire to learn Mountain Sage's philosophy, to implement the school's Waldorf-inspired program, and to uphold and promote the mission and values of the school
Experience with art, music, and/or movement and a willingness to deepen these skills as needed 
Bachelor's Degree and Elementary PLACE or PRAXIS certification
2+ years classroom teaching experience
Classroom management skills and experience
Ability and willingness to work effectively with colleagues
Preferred Qualifications
Teacher Licensure, Elementary Education Endorsement
Waldorf teacher certification and/or experience
Knowledge of restorative practices in schools
Understanding of experiential learning
Physical Requirements
Must be able to:
Stand for an extended period
Work outside in all weather conditions, including extreme winter conditions/temperatures
Take children to nearby nature trails and areas for extended periods of time in all weather conditions, located within walking distance
Maneuver uneven surfaces
Carry or transfer up to 20lbs
Work in occasionally loud environments
Frequently use office technology including walkie talkie, phone, computer, copiers, and printers
Use commercial office tools including paper cutters and staplers
Compensation
Minimum base salary of $40,000 with potential increase dependent upon education and experience. We offer state retirement benefits (PERA), health benefits, PTO, a 3-year loyalty bonus, and yearly professional development opportunities.
To Apply
Visit our school website prior to applying: www.mountainsage.org. 
Submit the online application. You will need:
Cover letter articulating your relationship to Waldorf education and sustainability;
Statement of educational philosophy;
Resume;
Three professional references with phone numbers and email addresses. 
No phone calls. We will accept applications until the positions are filled. You will be contacted by a member of the Hiring Committee if we are interested in pursuing your application. 
Mountain Sage Community School is an equal opportunity employer.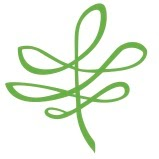 Cultivating the Creative Mind