High School Chemistry Teacher
This job is no longer accepting applications.
Job Title: High School Chemistry
Reports to: High School Administrator
Full-time, Salaried
Pay Range: $48,009 – $66,000; Base pay is $48,009 plus increases for professional degrees and years of relative experience
Start Date: August 1, 2023
Work Schedule: Monday – Friday (some weekends if necessary); Hours per Week: 40+ Sacramento Waldorf School is at an exciting point in its 64-year history. We are deeply engaged in developing anti-bias pedagogy and policies, auditing our curriculum for values alignment, and working on the next evolution of our Waldorf education program. Waldorf schools, as intentional cultural institutions, have a responsibility to actualize social renewal in a living and responsive way. We believe that knowledge has been collectively created, is owned by all, and should be utilized in service of humanity. SWS is committed to welcoming and affirming diverse experiences and creating shared practices that represent all people in our learning community.
Education always takes place within the context of relationship at Sacramento Waldorf School. Whether it is in the classroom, in the lab, on the playing field, on the farm, in the studio, on stage, or in any of our many campus venues, thoughtful and supportive relationships create engaged learning. The smaller size of our school allows students to develop meaningful relationships with both peers and teachers. Young people are nurtured and challenged over the course of their education to develop a strong sense of self which will be of service to their communities.
You will be integral as a member of our self-administered governance and as a community member helping to carry out our school's mission. We are seeking an engaging, student-centered high school chemistry teacher to begin in August of 2023. The approach to the sciences in the high school is deeply and enthusiastically brought to the students through phenomena-based teaching. We are searching for candidates that thrive in environments of innovation and change, bring a record of success in the classroom, and have an interest in sharing their passions with adolescents. In addition, ideal candidates will be creative, skilled in the art of articulating concepts, and possess a willingness to collaboratively engage in the life of our school community. Ultimately, we seek to inspire a love of learning and a passion for contribution in future generations of Sacramento Waldorf High School students.
Education and Related Work Experience:
A bachelor's degree in chemistry, or equivalent experience, from an accredited college or university is required. Master's Degree in education or specified subject area preferred.
A minimum of four years of teaching experience strongly preferred.
Waldorf teaching and/or training; or equivalent combination of education and experience preferred. Waldorf training is provided on-site.
An understanding and appreciation of adolescents.
Demonstrated teaching capacity in experiential and project-based learning.
Excellent interpersonal and communication skills, verbal and written.
Commitment to the vision, mission, core values, and strategic plan of our school, particularly regarding our work in DEIJ and anti-oppression.
Ability to maintain confidentiality and a strong personal work ethic.
Ability to interact comfortably with all types of members of the community including teachers, administrators, parents, and students.
Demonstrated ability to work with students and colleagues, and an interest in active community engagement.
A commitment to continued learning, e.g., Waldorf and general educational trends, research-based learning models, educational technology, curriculum development, learning standards, DEIJ and current best practices.
Basic computer proficiency
Licenses, Registrations, or Certification:
Background clearances as required by government regulations.
To learn more about our school, please visit our website.
To apply, complete an application, and submit a resume and letter of interest.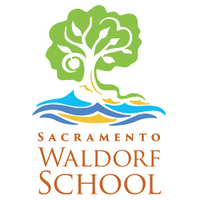 Creating a love of learning, a depth of understanding, and a strong sense of self.