Lower School Spanish Teacher - Part-time
This job is no longer accepting applications.
Status: Part-Time
Salary Range: $24,004.50 – $33,000; part-time. Base pay is $24,004.50 plus increases for professional degrees and years of relative experience.
Days: Monday – Friday (some weekends if necessary)
Hours per Week: 20
Date Open: August 1, 2023
Sacramento Waldorf School is at an exciting point in its 64-year history. We are deeply engaged in developing anti-bias pedagogy and policies, auditing our curriculum for values alignment, and working on the next evolution of our Waldorf education program. Waldorf schools, as intentional cultural institutions, have a responsibility to actualize social renewal in a living and responsive way. We believe that knowledge has been collectively created, is owned by all, and should be utilized in service of humanity. SWS is committed to welcoming and affirming diverse experiences and creating shared practices that represent all people in our learning community.
Education always takes place within the context of relationship at Sacramento Waldorf School. Whether it is in the classroom, in the lab, on the playing field, on the farm, in the studio, on stage, or in any of our many campus venues, thoughtful and supportive relationships create engaged learning. The smaller size of our school allows students to develop meaningful relationships with both peers and teachers. Young people are nurtured and challenged over the course of their education to develop a strong sense of self which will be of service to their communities.
Position Summary:
You will be integral as a member of our self-administered governance and as a community member helping to carry out our school's mission.
Our specialty teachers are supported in their work by class and other specialty teachers and a robust parent community that is dedicated to the longevity, health, and innovation of our school. The SWS faculty is talented, experienced, and inspiring. We provide our faculty with the guidance of an established College of Teachers, a full-time Lower School Administrator, a supportive mentoring program, and a collaborative work environment.
Our school's mission is carried out through working and planning together for the future. "We provide an education that honors the developmental stages of childhood, builds confidence, connection and purpose, and prepares students to realize their full potential as free human beings."
Sacramento Waldorf School is committed to serving an inclusive and diverse body of teachers, staff, and students. The faculty-staff, College of Teachers, Board of Trustees, and wider school community actively collaborate to ensure our campus environment is welcoming, responsive, and supportive to all in our community. As such, priority will be given to candidates with experience in diverse and inclusive settings. We encourage candidates from all backgrounds and experiences to apply, and we commit to interviewing candidates representing communities that have traditionally been underrepresented or marginalized in private and public education. Established in 1959, SWS is the oldest Waldorf School in Northern California. We are fully accredited by the Association of Waldorf Schools of North America (AWSNA) and by the Western Association of Schools and Colleges (WASC). We are an Equal Opportunity Employer, offering a competitive salary contingent on experience and qualifications, and an excellent benefit package.
Education and Related Work Experience:
Bachelor's degree from an accredited instruction.
Work experience within an educational and/or nonprofit setting preferred.
Understanding of Waldorf education preferred.
Licenses, Registrations, or Certifications:
Background clearances as required by government regulations
To learn more about our school, please visit our website.
To apply, please complete an application, and submit a resume and letter of interest to jobs@sacwaldorf.org.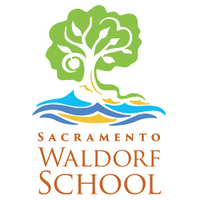 Creating a love of learning, a depth of understanding, and a strong sense of self.